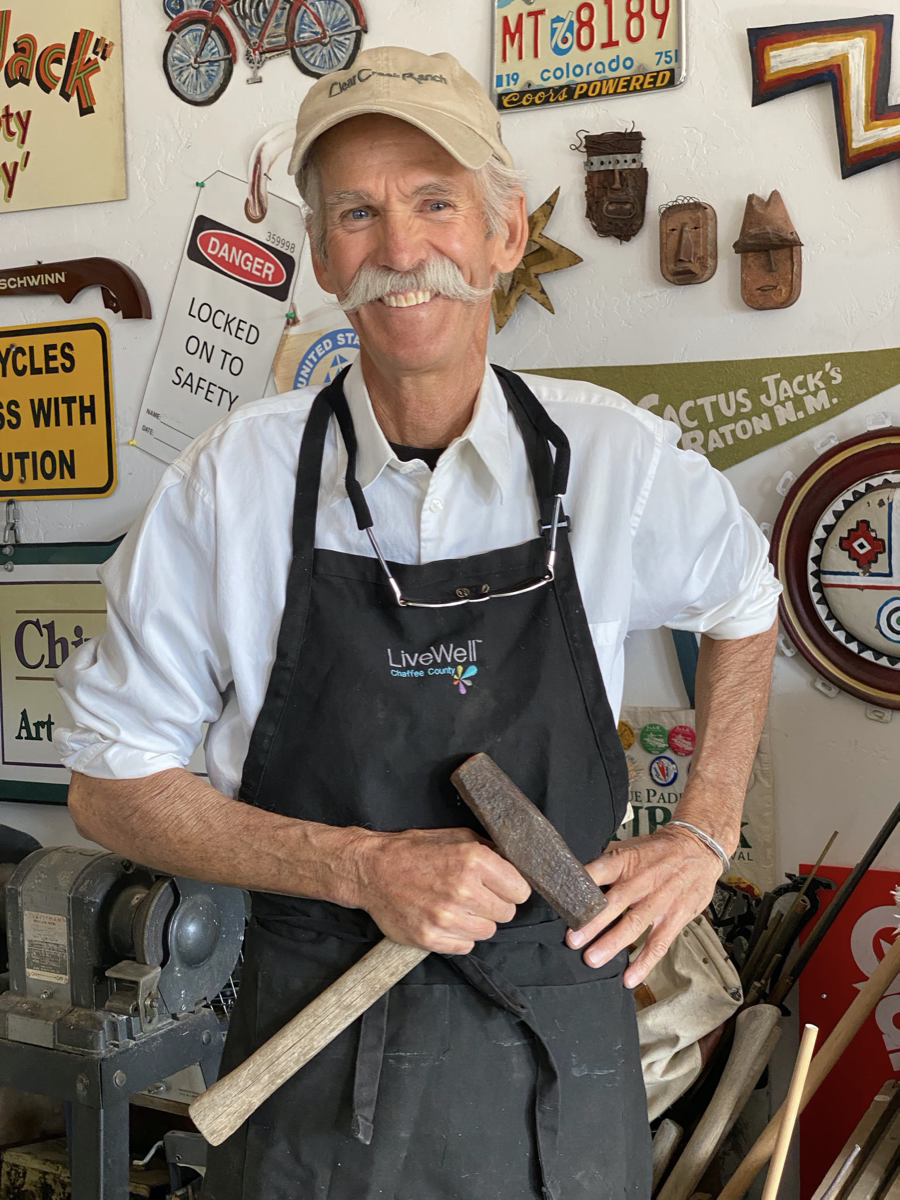 My rustic wood crosses are made with beautifully aged 100+ year old wood that is sanded, nailed and glued. I use combinations of hammered brass, copper, rusty tin and silver accents that are layered with small pieces of leather to make them "float" giving them more shadow and depth. I also use found objects and paint to get the perfect look.
My crosses range from a distinctly old-world look to Southwest, primitive or Victorian style. I use antique square-cut nails to attach the center piece. The crosses are made one at a time and no two are alike.
Face sculptures are made of old and rusty sheet metal and found objects. The technique includes lots of hammering and cutting to create my characters, and I have had tons of fun playing with different facial expressions. Many are quite whimsical and light-hearted.  
Most are meant to be hung in gardens and on exterior walls. They are designed to be exposed to the weather.