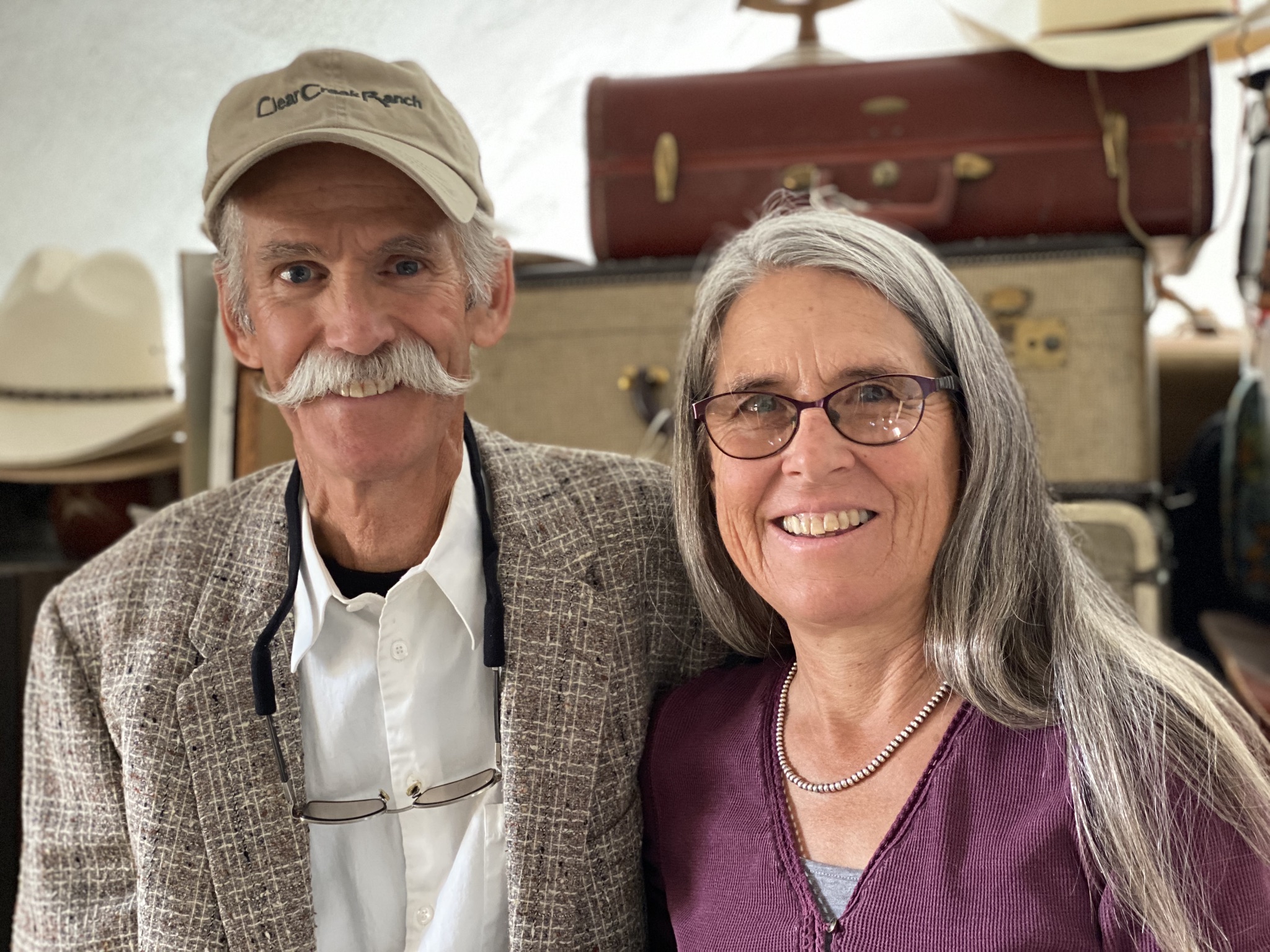 Hello and welcome to our website!
Jack and Linda are the creative duo of Chivvis & Lovell Studios.
Jack is an artist in every aspect of his life. These days he makes wall sculpture with found objects, mostly whimsical metal faces and beautiful rustic wood crosses.
Linda is our picture framer. Her favorite part of the job is working together with her customers to make whatever they bring into the frame shop a work of beauty.